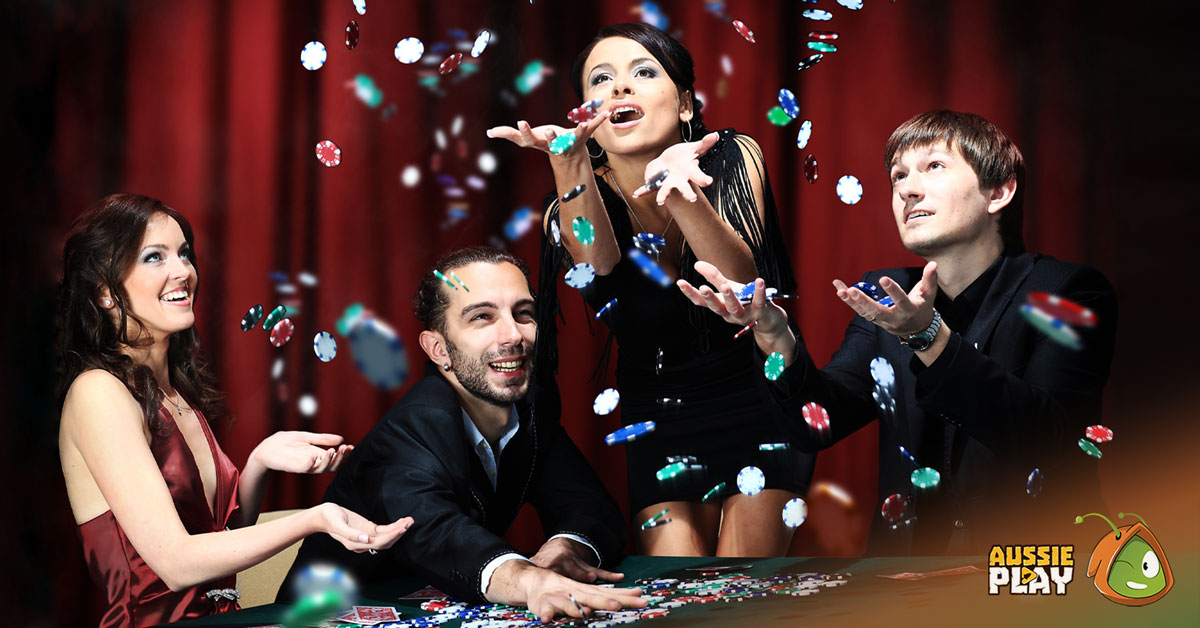 Winning at a casino is never an easy task (except if you're Zuzu) — although you can be sure that every casino is going to do their best to convince you that it is. Naturally, don't be convinced that a casino and its operators are out to get you, because we're not. We only want to make sure that the games are fun and that every one of them will give you exactly the kind of thrill and excitement you're looking for.
Here's the thing though — there are ways for you to beat the casino and increase your odds of winning. We're not talking about cheating, of course! Cheating a casino, especially an online one, is next to impossible, Zuzu made sure of that. There is no way for you to beat or trick the algorithm he created that is behind all the casino games — the genius mastermind that is RNG! It is short for Random Number Generator, and it ensures random results for all gambling games; this ensures they all remain consistently fair.
So luckily for all our players, increasing your odds doesn't necessarily mean breaking the law or doing anything illegal. All it takes is some research and knowledge about which games pay out better, and which pay out worse. Additionally, you need to know how to manage your money, when to stop, and where to practice. So let's take a look at which games you should dedicate your full time to first.
Play Your Own Game
On the internet, one can find multiple best online casinos to win money at, but even this is pointless if you don't have any idea how to take advantage of it. Plus, why would you go anywhere when you are at the best casino in the galaxy? When it comes to gambling, some games work in your favour much more than others. Moreover, some games prefer helping you more than the casino. Space Cat decided to share with us those that show how small the house edge is if you decide to play them:
Blackjack — 0.15%
Craps — 0.60%
Baccarat — 1.06% (in most cases)
Roulette — 2.7%
Online Slots — between 5% and 3%
Wheel of Fortune — 11.2%
Believe it or not, mastering these games is fairly easy, although some gamblers might present them as very difficult and challenging. And if that's how they portray them, what do you think is the reason for that? Once you find a gold mine, you're also going to start telling everyone about how it's actually haunted and how they should never go there. Nevertheless, these are the best online casino games to help you win real money. And it seems that a lot of the time, they're the best games for you to play in general.
Blackjack
Blackjack is very straightforward and purely a game of chance. You play against the dealer (who basically represents the casino), rather than against the other players. Your goal is to reach 21 or at least as close to it as possible. If your hand outcome is better than the dealer's — you win! So hopefully, now you can see why this game pays out the best.
Craps
Craps may seem intimidating at first; but once you realize how all the bets work, it will be a piece of cake for you! And if you're playing at a brick-and-mortar, then you will definitely enjoy the atmosphere.
Baccarat
Given that this is a variation of Blackjack, it's no wonder that Baccarat pays out so well. The difference is that you win by getting number nine, or anything close to this number. You get two cards, and a third one if your hand's outcome is between zero and five.
Roulette
Roulette is quite self-explanatory. It's one of the oldest casino games, and nearly everyone is familiar with it. You place your bet on a particular number or group of numbers, colours, or on the inside and outside bets, and then you just hope for the best. Always try to choose European Roulette, as it only comes with one 0 pocket. Its American counterpart comes with two; unfortunately, this decreases your chances of winning.
Online Slots
Online slots just might be the most fun kind of gambling game ever. Younger gamblers love it just as much as older ones do. The payouts are actually quite good. They mostly depend on the slot maker and the casino, but the return to player on slots can be as high as 97%. This puts the house edge at only 3%. So make sure you give it a thorough check before you start to play.
Wheel of Fortune
This game has the worst winning odds on this list; but in contrast to other games, it is still fairly decent. Wheel of fortune is pretty simple: you spin the wheel, and wherever it lands, that's your prize. You can find it in amusement parks, land-based casinos, and online casinos. Either way, people still adore it.
What Else Can I Do to Win?
The research that Space Cat did doesn't end here. So now that you know how to win online casino games by carefully choosing the correct one, here are some strategy tips to help you out.
Practice the games in free mode
Make a small budget and manage it well
Try not to consume alcohol
Watch the time
Stop when you're ahead
Practising the Games
The good thing about online casinos is that most of them will let you play games for free, which means you can practice all you want. Learning a game, in theory, is easy; but if you don't practice, you're probably going to fail. So make sure that you give yourself some time to truly learn how to hone your skills. It will pay off in the long term!
Setting the Budget
This might well be the most important step when you're trying to find out how to win at online casino games properly. Never let your mind trick you into believing you're going to win your money back if you start wasting your savings. The moment you begin doing so, try to stop or just seek help immediately. We love gambling, but it should be fun. The best thing you can do is set some money aside specifically for gambling each month. If you lose, then there's no harm; at least you had fun! But if you win, then that's perfect, and you just managed to double your budget.
Don't Drink
Everyone who knows how to win at a casino also knows that alcohol is their worst enemy on this journey. There's a reason management send free drinks to those guests who are winning a lot. This goes for online gambling as well — if you're thinking of enjoying a glass of wine or two as you're spinning the reels, try to avoid doing so. Even being tipsy is enough to increase the risk of making lousy decisions.
Time Tracking
In physical casinos, there are no clocks on the walls at all. And if you think that you're free from this problem merely because you're playing from home, you're wrong. Although your laptop is showing the time at the bottom constantly, the fun and the adrenaline will probably distract you, so that you don't pay attention to the time. Make sure you at least set the alarm every 15–20 minutes, to remind you that you've been gambling for too long.
Knowing When to Stop
One of the essential tricks for winning at a casino is to stop when you're winning the most. Statistically, the longer you play, the lower your chances of winning are. Most casino games are crafted so that they will succeed in taking your money in the long run. So be wise, and stop while you still can! There are countless examples of how people have lost millions this way. Don't be one of them!
Subscribe to us
If you want to receive our newsletters and latest updates, enter your email address in the field above.
We employ a highly professional Customer Support team, and every its member is able to solve any issues regarding your casino experience. Any question you have can be addressed to our support team via phone, Live Chat or email; but for your convenience, we've developed an extensive FAQ section as well.
© Aussie Play Casino, 2020. All Rights Reserved