Australian Crown Casino to Reopen Its Business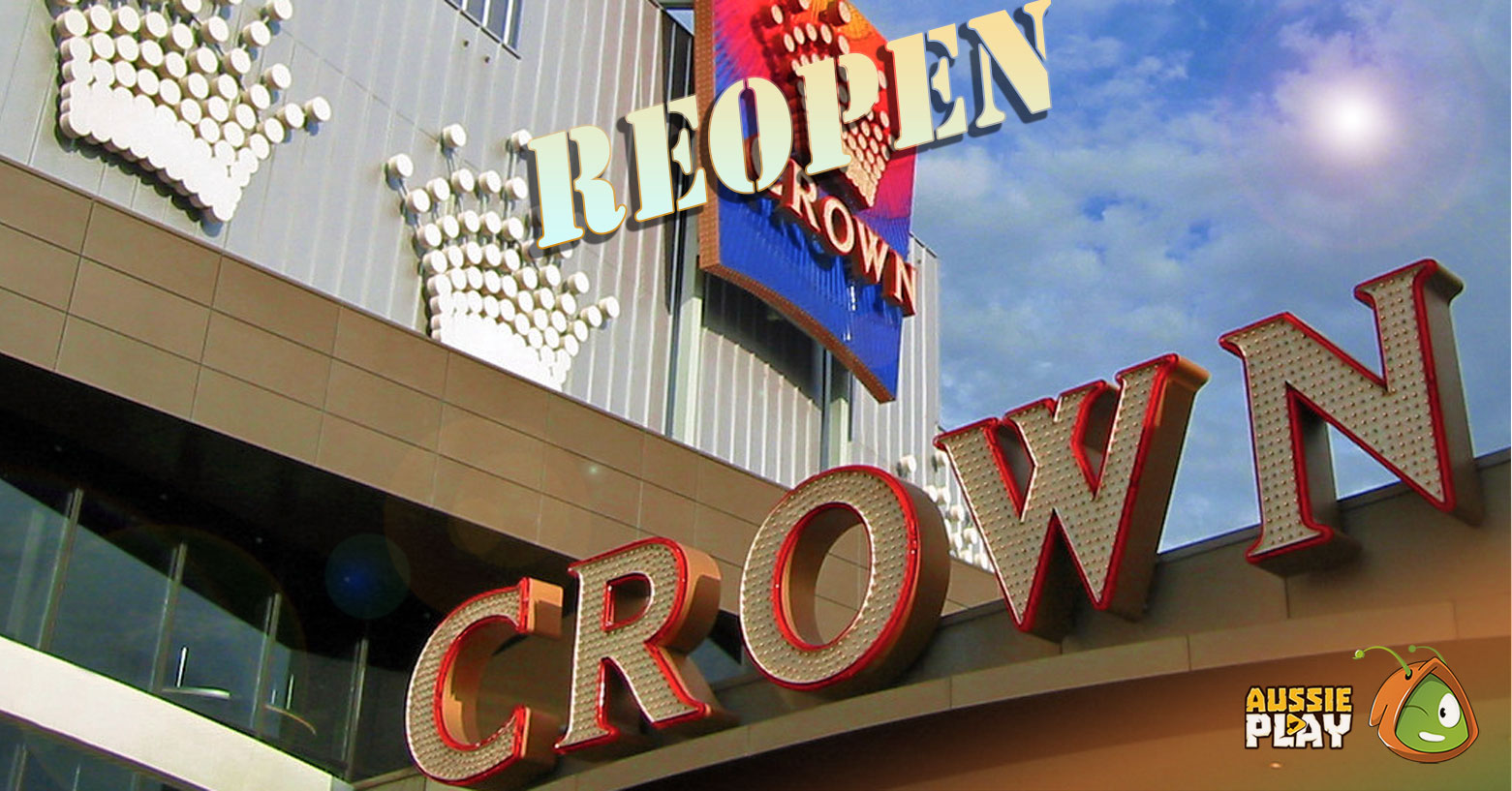 As Coronavirus began to spread all around the world, most businesses were forced to shut down. However, if we compare the damage with other countries, Australia seems to be coping with the situation better than others. Together with all the other businesses that were closed by the government in mid-March, casinos are eager to open their doors to their eager players as soon as the COVID-19 restrictions are finally eased.
Reopening Measures to Be Discussed
According to The Age, Crown Casino has already met with a government-organized group to talk about the possibility of reopening businesses in the country. Representatives from pokies companies, pubs, and community clubs were also involved in the discussion. They were working together with the Department of Justice on the requirements businesses ought to follow.
It's likely that the approximate date for reopening of gambling venues may be at the end of July; as stated by the State Minister for Consumer Affairs, Gaming and Liquor Regulation, Marlene Kairouz. However, there is also a possibility that major businesses will stay closed until late August. Anyway, regardless of the date, all Australian businesses will be given a month's notice to prepare for reopening. They are supposed to use this time for deep cleaning, employee training, and stocking up on supplies such as masks and gloves, etc.
New Order
The Age also reports some interesting details about some possible measures which, if adopted, will be mandatory for all casinos. Thus, gambling venues will be required to ensure that only one person can be located per four square meters of the building. In addition, visitors will have to keep a 1.5-meter distance between each other. It's also very likely that casino stuff will take the temperature of the clients before letting them in.
Other restrictions may influence the number of people per gambling table. For example, only three or four players will be able to enjoy poker on one table; albeit sitting at a safe distance, of course! Fortunately, pokies aren't going to be left out either; although every second machine is going to be removed, together with the stools.
Competition With Online Casinos
When all the casinos had already shut their doors, due to the pandemic, gamblers managed to find a solution to the problem: simply by switching to online entertainment! According to existing reports, deposits to online ventures surged by 67% in March and by 60% in April. Besides this, searches for online casinos and online poker from Australia have increased almost fourfold since March, as per Google Trends.
Many online gambling institutions hope that a great number of users will continue playing with their websites, even when COVID-19 is over. Perhaps this will indeed be so, as the risk of getting ill when visiting real casinos will be still high; meanwhile, online gambling remains a safe and easy way of entertaining yourself with your favorite games!
Subscribe to us
If you want to receive our newsletters and latest updates, enter your email address in the field above.
We employ a highly professional Customer Support team, and every its member is able to solve any issues regarding your casino experience. Any question you have can be addressed to our support team via phone, Live Chat or email; but for your convenience, we've developed an extensive FAQ section as well.
© Aussie Play Casino, 2023. All Rights Reserved